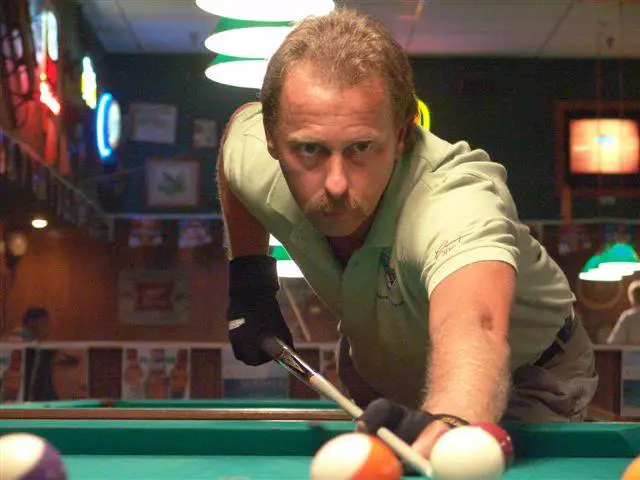 Summary Profile
Nickname: Earl "The Pearl" Strickland
Born: June 8, 1961, Roseboro, North Carolina
Spouse: Lisa Strickland (1992-2002)
Currently: Iselin, New Jersey
Professional: 1981
Highest WPA ranking: 1
Net Worth: $6 Million
Hobbies: playing pool, reading books, and swimming.
Early Life
Earl Strickland was born on 8th June 1961 in Roseboro, North Carolina. He is a professional player from America. He is passionate about playing pool and is regarded as among the best players of the nine-ball every season. Earl Strickland began the game at the age of 8 and participated in his first professional tournament at age 16. Earl's father used to take him to the pool hall, and after he loved the game.
Career Life
Earl became prominent in 1983 after gaining victory in Lake Tahoe, then later in 1984 through the Caesars palace pro Billiard classic in Las Vegas. He has versatility, talent, and techniques that allowed him to beat the best players at such an early age within their town. They also called Earl a child phenom because of beating the best players in town. After his family moved to Houston, Texas, he started taking pool seriously and even dropped out of school in the 10th grade to do pool hustling. He was constantly challenged by other players for money which he always won it.
Achievements
Earl Strickland has won an impressive 6 World Championships, 5 US Open Nine Ball Championships, and 11 Mosconi Cups. He was even inducted into the Billiard Congress of America's Hall of fame. Strickland won several tournaments within the Billiards Digest Player of the Year Award in the following years: 1984, 1985, 1987, 1988, and even the award player of the Decade around the 1980s. He breaks the world record by winning the WPA World Nine-ball Champion in concurrent years.
Earl Strickland is outstanding in his outspoken view in the sports field, making him the most controversial player due to his volatile behavior during tournaments. He is also such a dominant player, which also gives him the title of the next generation player. He also has a great fan base with his fellow players since he is a down-to-earth person.
Earl Strickland's Net Worth
From some sources, Earl Strickland's net Worth is $10 million. This sum is related to the competition wins, pool betting, and sponsorship. His income may even rise by $ 3 million with his other numerous deals. His income is even bound to rise. This amount may be considerably lower than that of other pool players. Furthermore, it may not be easy to estimate his net income without knowing the sources of income or even the actual amount that he may be receiving from his sponsors and the different awards he receives.
Attribution for the photos:
RailbirdJAM, Public Domain, via Wikimedia Commons
English:  Christian Werner; upload by Tmv23 Deutsch:  Christian Werner; hochgeladen von Tmv23, CC BY 3.0, via Wikimedia Commons